Welcome to the largest IEEE Section with over 13000+ members.
Hub IT allows your business and technology computers to store, transmit and analyze.
Networking Opportunities
Stay connected to like-minded engineers, professionals and students. Discover new ideas, collaborate on projects and expand your contacts so that when the right time comes, the community got your back to grow stronger!
Joy of Volunteering
Join the various teams and units, and volunteer to the good work. Gain a few miles to your soul and your resume alike, enhancing your leadership and initiative.
Technically Current
Discover the latest trends in technology and the industry. Empower yourself through the various workshops, conferences and contests, polishing your prowess to perfection.
"Dear IEEE Kerala Section Members,
Greetings!! It is my great honor and privilege to serve as IEEE Kerala Section Chair. I also take this opportunity to appreciate and extend my wishes to all volunteers who will work for IEEE Kerala section and IEEE this year."
Sarada Jayakrishnan,Section Chair
Kerala Section

Awards

Recognitions

Achievements
The Section's efforts to deliver maximum benefit to its members have been honoured time and again over the years by IEEE. Here are some of the prestigious awards that we've secured to our name.
We help our clients succeed by creating brand identities, digital experiences, and print materials that communicate clearly.
Professional Activities
With a zealous Young Professionals Affinity Group, IEEE Kerala Section organises campaigns, workshops and networking opportunities for the IEEE members who are contributing their share to the industry.
Student Activities
A Large Section with 14 Societies, 4 Affinity Groups and over 80 Student Branches, IEEE Kerala Section strives to provide its student members with an advantage over their peers by enhancing their technical and managerial prowess, through a wide variety of initiatives and flagship events.
Membership Activities
With over 10000 members and an evergrowing rate each year, IEEE Kerala Section acts as a bridge for the members to connect with the global community. The Section keeps its members up-to-date with the latest scholarships, conferences and membership benefits, with regular MD sessions and creative events.
Past Chairs about IEEE Kerala Section
"I think Hub is the best theme I ever saw this year. Amazing design, easy to customize and a design quality superlative account on its cloud platform.for the optimized performance"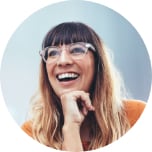 John Matt Sanchez
ThemeForest Exclusive
"I think Hub is the best theme I ever saw this year. Amazing design, easy to customize and a design quality superlative account on its cloud platform.for the optimized performance"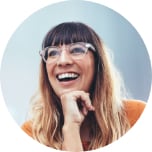 John Matt Sanchez
ThemeForest Exclusive
"I think Hub is the best theme I ever saw this year. Amazing design, easy to customize and a design quality superlative account on its cloud platform.for the optimized performance"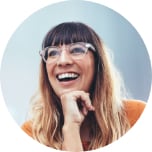 John Matt Sanchez
ThemeForest Exclusive
"I think Hub is the best theme I ever saw this year. Amazing design, easy to customize and a design quality superlative account on its cloud platform.for the optimized performance"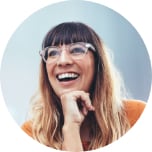 John Matt Sanchez
ThemeForest Exclusive
"I think Hub is the best theme I ever saw this year. Amazing design, easy to customize and a design quality superlative account on its cloud platform.for the optimized performance"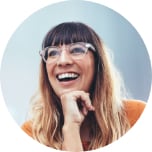 John Matt Sanchez
ThemeForest Exclusive